The Dualers

Artist Info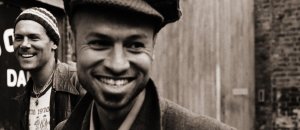 The Dualers first came to the attention of the British public in October 2004: They became the world's first street performers to enter the UK singles chart. Debuting at number 21 with self-penned Kiss on the Lips, they sold more records that week than established artists such as Duran Duran or Ronan Keating.

Growing up in South East England, brothers Si and Tyber Cranstoun's musical preferences were heavily influenced by their father, Bill. Playing at several locations in and around London with his Savoy Sound System, Bill Cranstoun helped to introduce ska and soul music to the capital.

When the children were born it was inevitable that music was going to play a big part in their lives. Si was strongly influenced by the clear, crisp vocals of Sam Cooke, where Tyber preferred the raucous, roughness of Otis Redding. The brothers would often spa against one another for vocal supremacy. As different as they were, the brothers found their voices blended well together.

In November 2005, The Dualers released their second single, Truly Madly Deeply, another chart hit, entering at number 23 ahead of Bananarama and Jamiroquai.



New Album


"The Melting Pot" is "...full of catchy tunes. It is an intoxicating mix of ska, reggae, rock steady and early reggae", the German online magazine allska says. The album is listed in allska's "Best Of" list. "The Melting Pot" will be released on CD in Germany, Austria, Switzerland, Belgium and Netherlands on September 26th.

>>> mp3, interview, downloads, more information



Photos



Download jpg 1200x800 px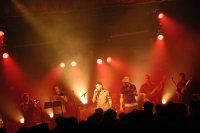 Download jpg 3000x2000 px

Web Link



>>> Official Band Website
>>> The Dualers' Myspace Site